Three Weeks in Europe - London Sights and Attractions
Oh, London - of all the big cities I've been to, I think this is my favorite. We almost exclusively walked and used the Underground. What I loved about the Underground was how clean it was and how regularly the trains came. Some lines were a little confusing because they branched off into a couple different end points, but luckily we never got too lost, and made it everywhere we planned to be. Also, any of the main sights you'd like to see are all very close to stops, so it is possible to see a ton without walking miles and miles.
We stayed at an Airbnb just a 15 minute walk from the Tower Bridge, and you could even see the Thames from our kitchen window! Walking along the Thames was our main form of exploration one day. We saw the Tower Bridge and the Tower of London, and the London Bridge is just a bit farther. There is a ton of amazing architecture between these two bridges, including City Hall, the Shard, and the Gherkin, which, to me, make the London skyline particularly beautiful. We didn't go up any of them (though the Shard was super tempting - they had a champagne option!), but just seeing these super modern skyscrapers next to Medieval castles was one of my favorite things about London.
As we continued to walk, we went past Shakespeare's Globe, walked across the Millennium Bridge, where I kept a look out for scary Death Eaters, and finally we could see the Eye and Big Ben in the distance. We got up close to Big Ben and Parliament, went into St. Margaret's Abbey (the line into Westminster was crazy), and walked around the back of a few of the buildings, where we found a secluded little bench and a wall covered with gorgeous green ivy (again, just wandering around you see things that the guidebooks might not tell you about!).
One evening we caught a train to Cambridge to visit a good friend. Not only did this get me to Kings Cross (and Platform 9 3/4), but we also got to wander around a much smaller British town and go inside Trinity College, one of many in the area. They take their schooling very seriously over there - they even don't allow anyone who isn't a student on the grass in the courtyard. In Cambridge, you can walk along the River Cam behind all the schools, and enjoy the nature and the old architecture. It's also fun to grab a pint at a local bar!
London's version of Central Park is Hyde Park, which is very close to Buckingham Palace, so it's easy to hop off the Underground and see many cool things in this area as well. I'd recommend walking around the park at least a little bit - there are lots of cool birds, you can grab an ice cream, and you can just sit and relax if your feet need a break. At Buckingham Palace, we saw the Changing of the Guard, which I believe happens everyday, and they shut down the roundabout in front of the palace to let horses and a marching band through (and some people actually willingly drive this way this time of day!). The band played quite a long set while we were there, including old Gershwin tunes like "I've Got Rhythm". I would say that there's no one good place to see the entire ceremony. If you're up close to the gates, you can see the guards marching around and the band play while they're in there. If you're on the outside of the roundabout, you get a better view the horses and the guards march. If you're on the inside of the roundabout, you can see the marching, and possibly have a decent view (but maybe a bit far, and through the fence) of the ceremony that goes on inside the courtyard. We moved around quite a bit, and saw everything up close at one point or another. The crowds were a bit annoying, but other than that I'd recommend going and seeing it. Unfortunately, at the palace, you can't get up close and personal to the guards anymore. I wanted to try to make them smile! I guess it's just a sign of the times - they've got to keep their men safe, too.
There are also a TON of museums to choose from (as in any big, historic city), and the one we decided to go to was the British Museum. This is where the Rosetta Stone is, along with a bunch of items the British took from Egypt (including lots of statues and mummies). There's also sections with ancient money and clocks, which we decided to walk through. One of the best things, though, was that it was FREE! Most everything in London seems to be expensive (though it's a bit less expensive since Brexit), so getting in here for free was a wonderful surprise. Plus there are so many exhibits, you could spend hours here and not see everything.
The cherry on top of an already wonderful trip, though, was our visit to the Harry Potter Studio Tour. Here they have actual sets, props and costumes from the movies. It's probably the most immersive and educational experience of the movie world you can get (it's entirely different than going to Universal Studios). Even if you're just a small fan of the Harry Potter franchise, you'll find this to be a beautiful exhibit. You get to walk through the Great Hall, visit Dumbledore's office, the Potions classroom, and Gryffindor Tower, stop by the Burrow, and so much more. They have exhibits showing the work that goes into creating sets and props, showing you models, animatronics, designs and sketches. They've even got a scale model of Hogwarts set up that they used during filming. For a muggle like me, it's the closest I'll ever get to being a part of that world, and I'd go back again in a heartbeat.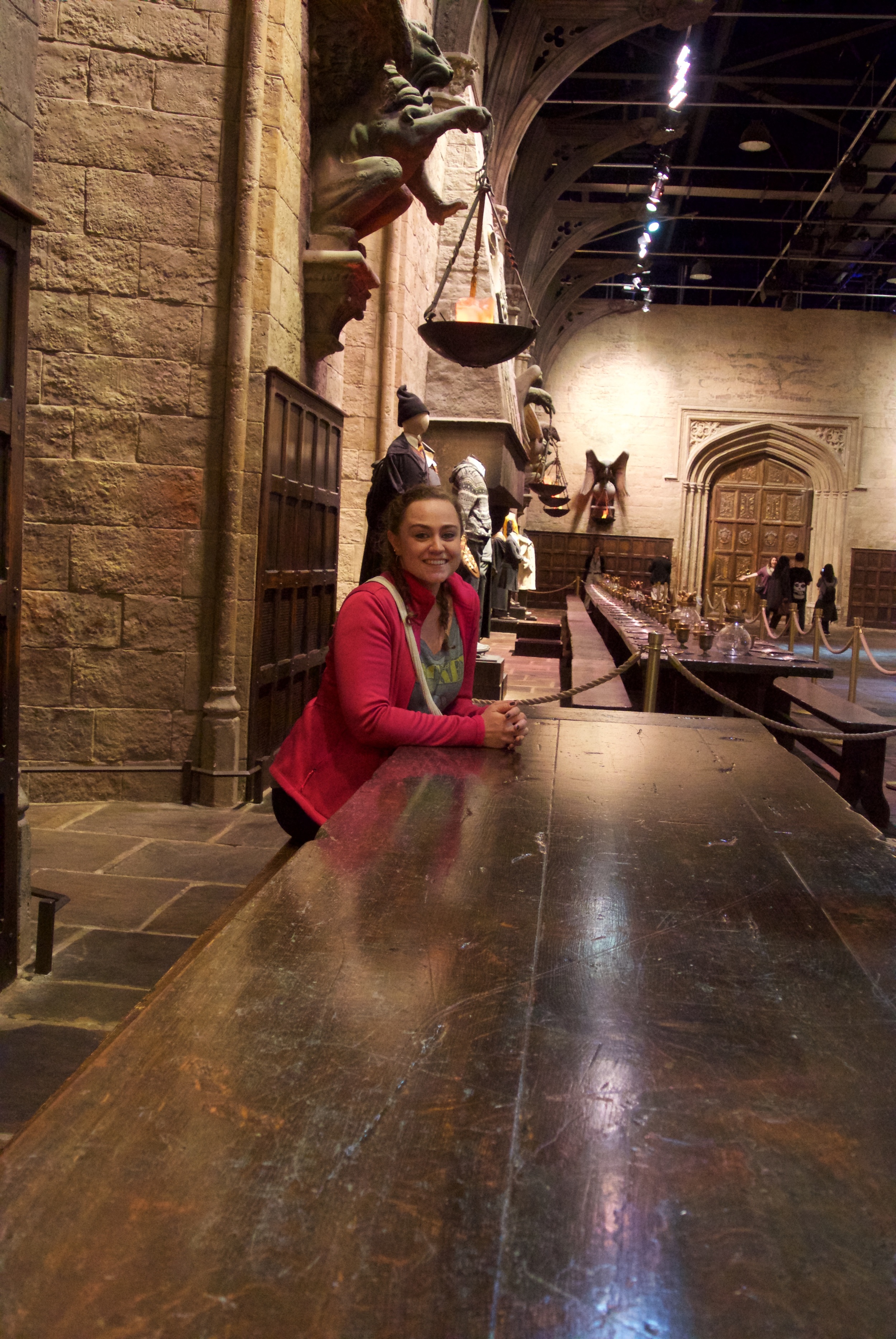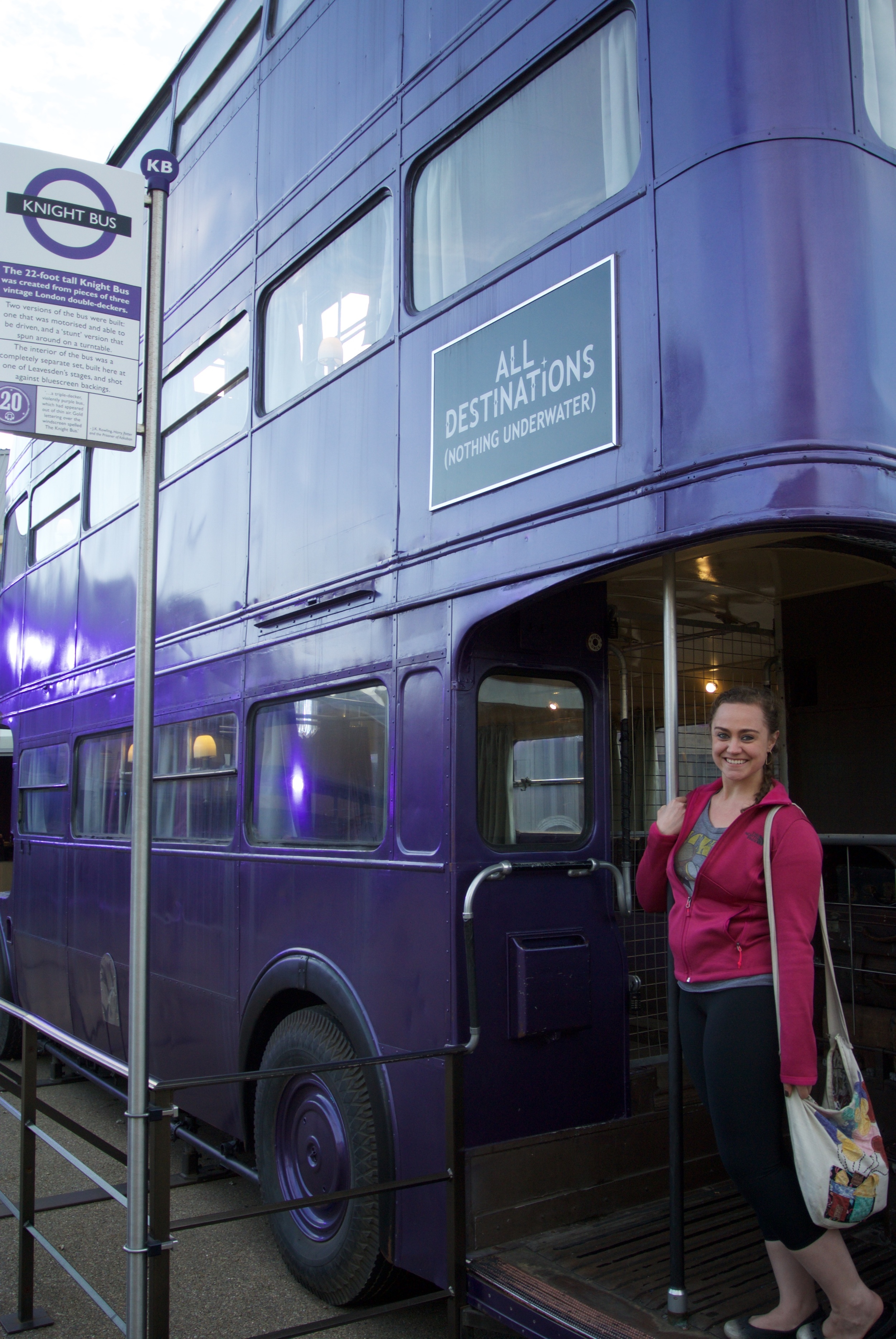 Now for just three days in the UK, I think we did pretty good! But I can't wait to go back someday 😉